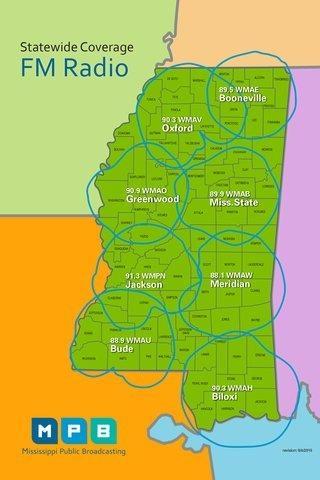 Football fans statewide can tune in to a live broadcast of the State Football Championships on MPB Think Radio. Follow the football conversation via social media #MPBfootball.
Download the free MPB Public Media App to listen via smartphone. The MPB app is available on the Apple Store and Google Play Store.
Listen to the games from any of MPB's eight radio stations.
Biloxi WMAH - 90.3 FM
Jackson WMPN – 91.3 FM
Booneville WMAE - 89.5 FM
Meridian WMAW – 88.1 FM
Bude WMAU - 88.9 FM
Miss. State WMAB – 89.9 FM
Greenwood WMAO – 90.9 FM
Oxford/Univ. WMAV – 90.3 FM