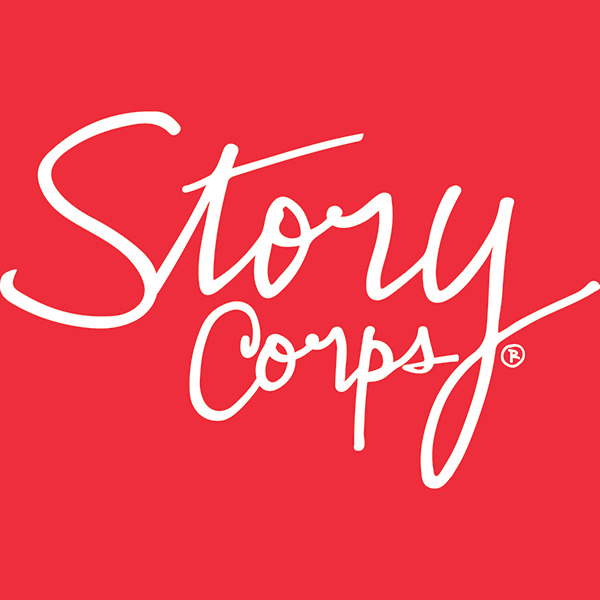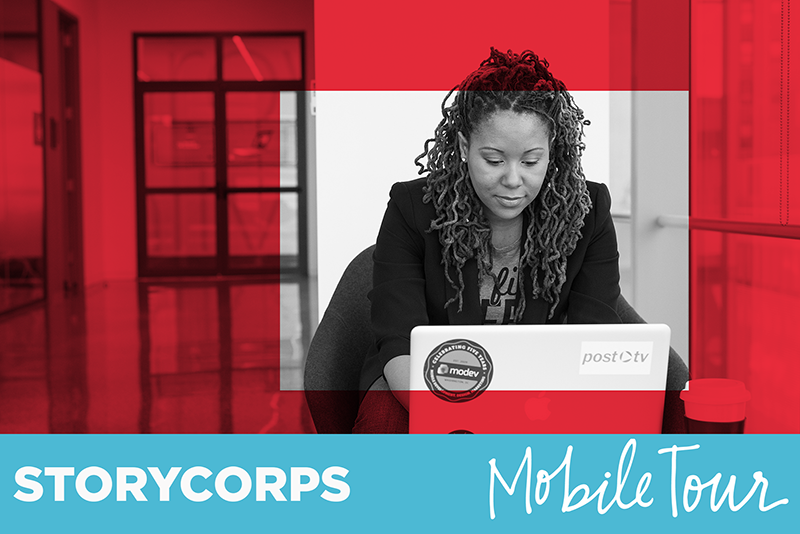 STORYCORPS' VIRTUAL TOURS
Record a meaningful conversation for history. The StoryCorps Mobile Tour is partnering with Mississippi Public Broadcasting to remotely record and preserve the stories of Mississippi residents and preserve them in the Library of Congress.
For 16 years, the StoryCorps Mobile Tour has brought loved ones together for thousands of meaningful conversations about the things that matter most. For the safety of participants during the pandemic, we're conducting our visit virtually. Through a new process that allows participants to record remotely from their homes using an internet-connected device, we hope to foster meaningful connections during a time of physical distance.
The interview process
In a StoryCorps interview, two people are able to record a meaningful conversation with one another about who they are, what they've learned in life, and how they want to be remembered. A trained StoryCorps facilitator guides them through the interview process. After each 40-minute recording session, participants receive a digital copy of their interview. With participant permission, a second copy is archived at the American Folklife Center at the Library of Congress for future generations to hear.
Our platform
During StoryCorps' remote visit, the interview process and experience will be maintained using StoryCorps Virtual, a new, browser-based video conference platform that allows both participants to see and hear one another during their conversation, and to be joined by a facilitator remotely.
STORYCORPS VIRTUAL: MISSISSIPPI
The StoryCorps Mobile Tour has facilitated thousands of meaningful conversations between people who know and care about one another. To date, these face-to-face conversations have taken place in our MobileBooth: an Airstream trailer outfitted with a recording studio, but now, for the first time ever, StoryCorps is providing the opportunity for people at stops along the Mobile Tour to bring a loved one to its "virtual recording booth" and participate in the StoryCorps experience online.
RESERVATIONS TO RECORD WILL BE MADE AVAILABLE ON FEBRUARY 3 AT 10 AM CT!
More reservations will be made available on February 18 at 10 am CT. If all reservations are booked, please add yourself to our waitlist.
Before making an appointment, please ensure you have:
A strong internet connection or cell phone strength

The platform we're using will work with most smartphones, but if you have access to a computer, we strongly recommend using that instead
If you do not have internet access or a cell phone, please make a note in your reservation

The contact information for your conversation partner

If you do not have a partner, please note that in your reservation and we will do our best to provide one for you
Due to high demand and a limited number of appointments, we ask you to please limit bookings to one reservation per person/household.
What to Expect
StoryCorps' Mobile team will contact everyone who will be participating to go over the details of the virtual recording process and answer any technical questions. We will also do a tech check with you a few days prior to your appointment. Please be on the lookout for a phone call from us with the area code (646).
You will not be allowed to participate without confirming by phone and completing the tech check. In the meantime, please check out our Virtual Step-by-Step guide and Great Questions guide.
StoryCorps' mission is to preserve and share humanity's stories in order to build connections between people and create a more just and compassionate world.
We do this to remind one another of our shared humanity, to strengthen and build the connections between people, to teach the value of listening, and to weave into the fabric of our culture the understanding that everyone's story matters. At the same time, we are creating an invaluable archive for future generations.
Showcase

Mobile Tour 2021

Mobile Tour 2021

Mobile Tour 2021

Mobile Tour 2021

Mobile Tour 2021

Mobile Tour 2021