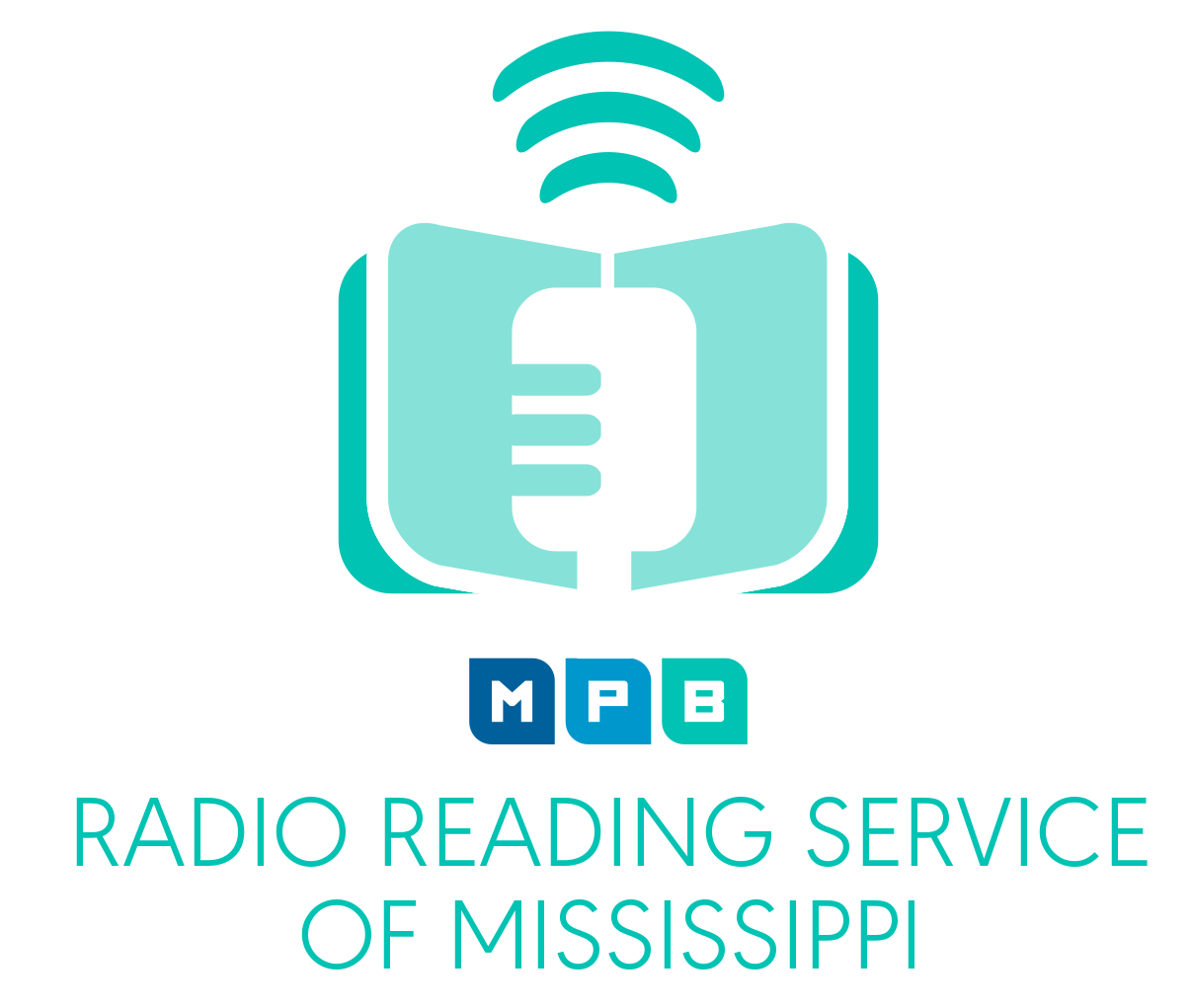 Reading Services
Radio Reading Service of Mississippi (RRSM) features on-the-air readings of newspapers, books and magazines for persons who are unable to read the printed word, either because of visual impairments or because of other physical impairments such as the inability to turn pages.
Listeners must have a special "closed circuit" radio receiver, or access to the internet via a computer or smart phone in order to hear the RRSM broadcasts.
The receiver is a small radio that is permanently tuned to the RRSM channel. It is made available free of charge to any resident of Mississippi who qualifies to use this service due to the presence of a visual or physical impairment as described above.
Access to the internet audio stream is also only available to those individuals who qualify to use the service. A person must have access to the internet, and to a computer or other device that will play a live internet audio stream, and must also complete the application form for Radio Reading Service of Mississippi.
The application form is available from the RRSM office.
RRSM is run by a full-time manager, an assistant and a contingent of enthusiastic volunteers. Each day volunteers read local newspapers, including the Clarion-Ledger from Jackson, The Sun Herald from Biloxi the Northeast Mississippi Daily Journal from Tupelo, Mississippi Business Journal, and others. RRSM also provides readings from national publications such as The New York Times, USA Today, The Wall Street Journal, and a variety of other material that would otherwise be inaccessible for people who can not read conventional print.
The service is available 24 hours a day.
For additional information, to request the Radio Reading Service of Mississippi application form, or to become a Radio Reading volunteer, please write or call:
Radio Reading Service of Mississippi
3825 Ridgewood Road
Jackson, Mississippi 39211
(601) 432-6301