In 1969, the Mississippi Legislature established the Mississippi Authority for Educational Television (MAET) with the mission of providing "educational and instructional professional growth and public service programs for the students and citizens of Mississippi." MAET first hit the airwaves in 1970 as Mississippi Educational Television (ETV) and has served Mississippi ever since, providing quality educational television programming that links our state's communities together. Over the years the face of the organization has evolved as we have added radio and news programming and established a robust education department focused on providing educational resources and curriculum to Mississippians of all ages.
Known as Mississippi Public Broadcasting (MPB) since 2003 when Mississippi ETV and Public Radio in Mississippi (PRM) merged, the organization has been a leader in informational broadcasting. Through our award-winning productions, our educational resources, and our acclaimed hurricane coverage and response operation, MPB has exhibited a commitment to educating and informing Mississippians.
MPB has always been at the cutting edge. Whether as Mississippi's first statewide broadcast system or as the first to complete the conversion to digital technology, MPB has remained ahead of the curve.
What is MPB?
Mississippi Public Broadcasting is a trusted multimedia organization that educates, enlightens and entertains Mississippians. As the only statewide radio and television broadcast network, MPB connects Mississippi households and communities.
MPB programming focuses on the people, resources and attractions that reflect Mississippi's unique culture and diverse heritage. Children's educational television programs constitute a major portion of the daytime and weekend morning schedules.
MPB provides a valuable resource to Mississippians in disseminating information as part of the state's emergency preparedness and response system. Every weekday, MPB News produces 11 newscasts dedicated to Mississippi stories.
In 2015, MPB launched the latest iteration of the MPB Public Media App. With live stream, on-demand episodes of both radio and television favorites and the latest from MPB news, the MPB App provides listeners and viewers with a way to stay connected, no matter where in the world they may be.
MPB reaches over 50,000 people a day through various social media channels, including Facebook, Twitter, YouTube and Instagram. MPB's social channels provide information, news and entertainment around the clock, even in emergency situations.
Since 1970, MPB has won over 400 national, regional and statewide awards, including Emmy®, Edward R. Murrow and Parents' Choice® Awards.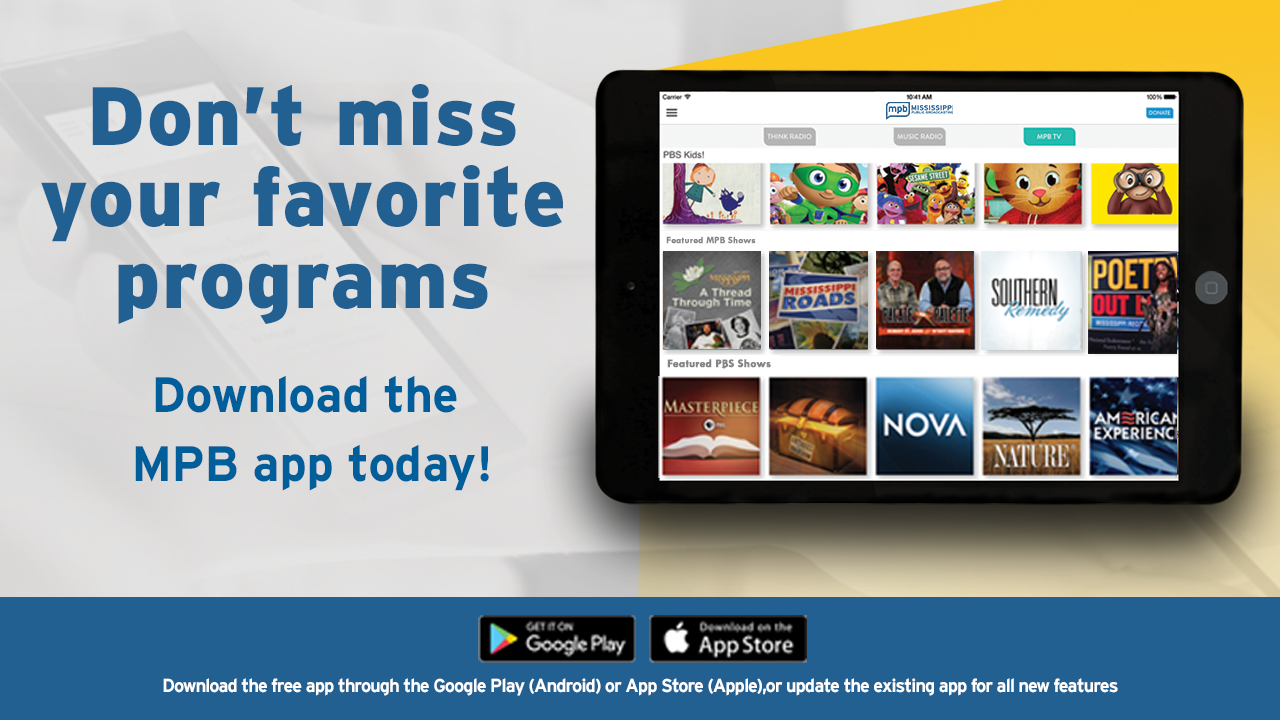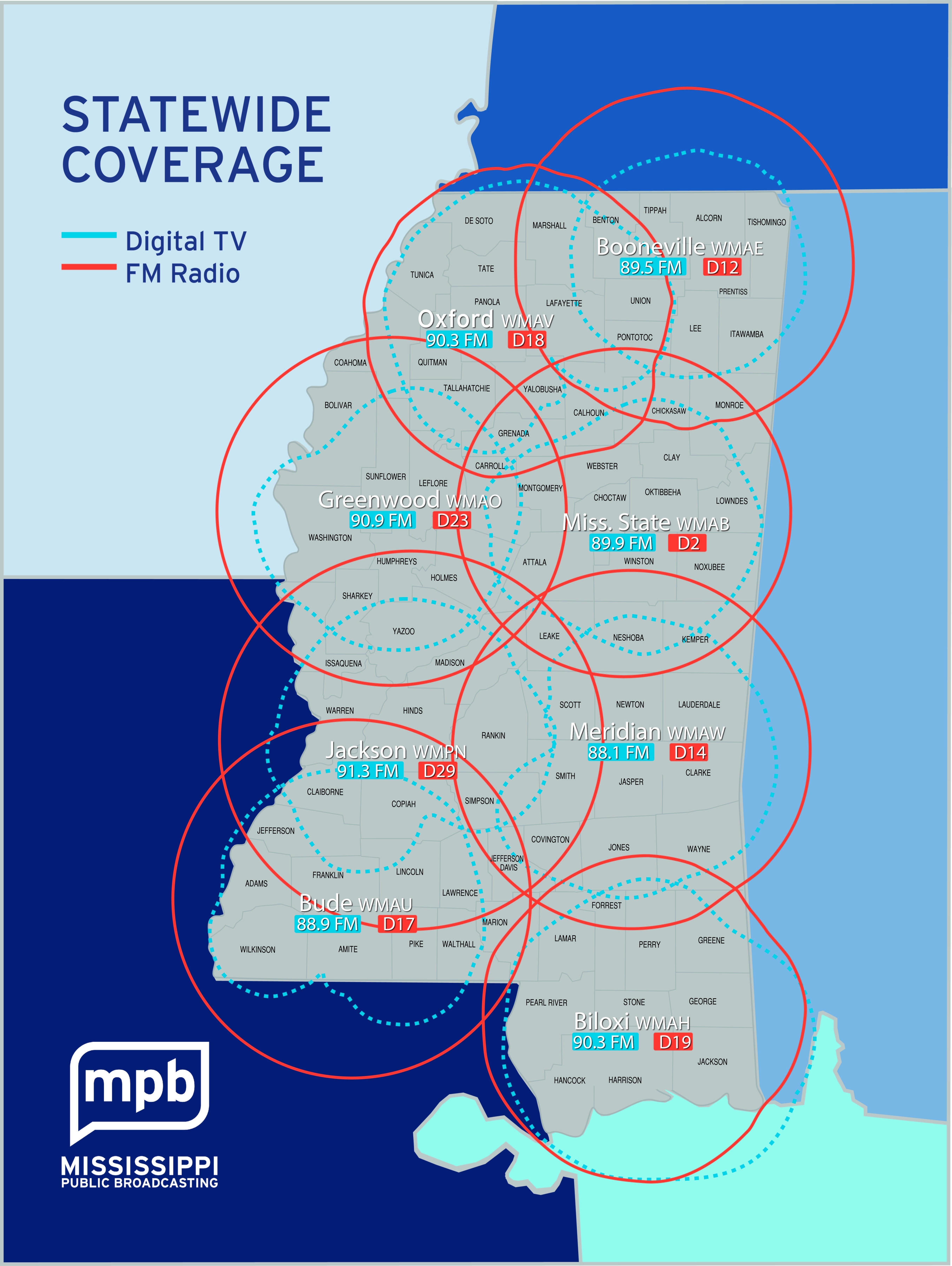 MPB is a Member Station of