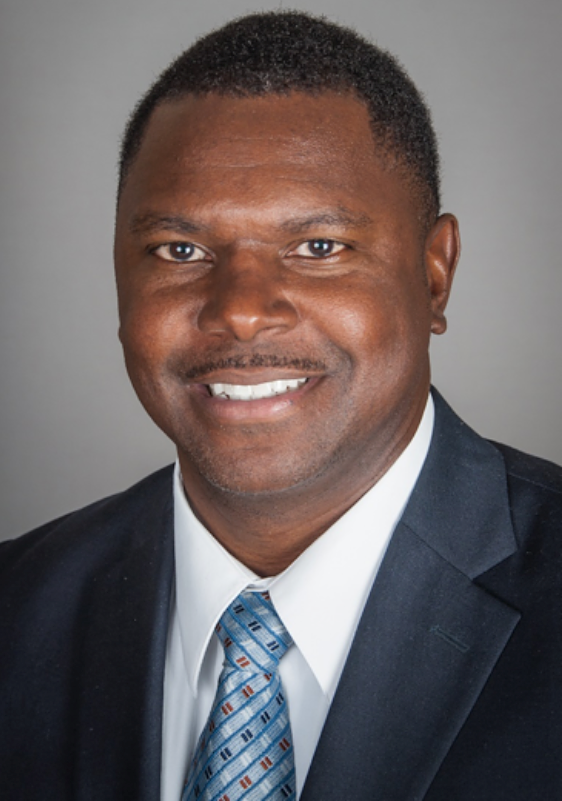 Dr. Shawn Mackey
Dr. Shawn Mackey, Sr. is pleased so share an abbreviated version of his bio. Dr. Mackey grew up in the small town Silver Creek, MS logging during the hot days of summer. These humble beginnings, along with the heat and snakes (big snakes) served as a catalyst for him to pursue education for a different career path. Those summer days taught Dr. Mackey the value of sacrifice, discipline, commitment, and a strong work ethic. He takes great pride in being a three time graduate of Delta State University (go Fighting Okra) with a Bachelor of Science Degree in Criminal Justice (1997), a Bachelor of Arts in Psychology (1997), and a Master's Degree in Social Science Education (2000). Dr. Mackey received his Doctorate of Education Degree from the University of Memphis in the area of Higher Education Administration (2008). He completed the Mississippi Community College Leadership Academy (MCCLA), and in 2009, had the opportunity to travel to the United Kingdom to study and evaluate the community college system in London and Wales.
Dr. Mackey is an experienced and passionate educator. His current role as Deputy Executive Director for Programs and Accountability at the Mississippi Community College Board (MCCB), requires supervision over Academic and Student Affairs; Workforce, Career and Technical Education; Athletics; Research and Effectiveness; and Resource Development. He has been a key team member at the MCCB for over 11 years and in higher education over 16, while also serving as an administrator at one of Mississippi's 15 community colleges, Coahoma. Dr. Mackey has also served as a senior administrator in the non-profit sector for over 10 years. He also serves as an adjunct professor in Mississippi College's graduate program.
Dr. Mackey enjoys traveling the world, golfing, riding motorcycles, and competition barbecue cooking. He believes in the power of faith, family, love, and laugher. Above all, he takes the greatest pride in being a husband to Dr. Teresa Mackey and dad of three boys: Christopher, Shawn, and Matthew.
He is the founder of SCM Consulting & Investments, LLC, a property renovation and management company.
Contact information:
Shawn Mackey, Sr., Ed.D.
Deputy Executive Director for Programs and Accountability
MS Community College Board
3825 Ridgewood Rd.
Jackson, MS 39211
601-432-6251(office)
662-719-9079 (mobile)